Afro-Fusion Dance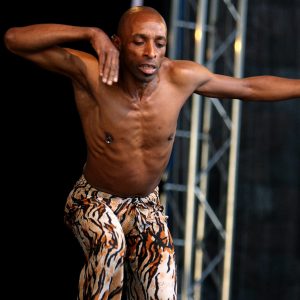 African expression dance as we know it in Europe is inspired by traditional dances.
The powerful movements symbolize the gestures of everyday life.
Since its origin, it has been a real means of communication.
In Africa, it is said that dance is more important than speech: it allows you to express yourself, even to exist and also to affirm your identity.
We dance it barefoot, anchored to the ground, with the whole body, to the sound and vibration of the Djembe and percussion.
African dance involves all parts of the body.
You will learn techniques, sequences of rhythms, jumps, energy and flexibility.
Thanks to the sharing and the energy of the group, you will experience a real moment of physical and mental liberation, which will bring you joy while relieving tension and stress.